Eric Strach (StoneValley)

Premium User

Location:

United States - Alabama - Huntsville

Score:

Last seen online:

23-Nov-2022 23:53

Will trade cards:

Worldwide

Ships sold cards to:

Member of:

This user has set their status to on vacation. You can not trade or buy cards from him until he comes back. Feel free to check out their bio or send him an email to ask for details.
Just underwent hip replacement surgery. Recovery is a bit of a bear... most likely closed thru Thanksgiving...

You'll see that we're one of the Top Sellers on Deckbox. As you can tell by reading through our ratings, we treat every customer with care and respect regardless of order size or value.

We are retailers (Stone Valley Games @ www.stonevalleygames.com) and are here primarily to sell. We will trade if the value is 45% or greater in our favor for the US, and 55% for international requests. It may seem like gouging, but that percentage reflects wholesale pricing. After all, we're not collecting. Please do not contact us for trades at a lower percentage. Largest single trade value to date: $1,135.44. We're looking for equal value trades, but don't mind trading one of our high-priced cards for two or even sometimes three lower priced cards. We are not, however, interested in numerous lower priced cards for one of our high-priced cards. As far as specific cards to trade, our only real preferences are for cards that have rotated out of Standard, and we tend to avoid foil and foreign cards as they generally do not grade well.

We have a good handle on our inventory and at the end of the day if we don't have a particular card that you've ordered, we'll refund the cost and let you know about it in the chat. Our lowest price for a card is 10 cents.

We will not ship in any packaging more minimal than padded envelope to ensure your cards are properly protected and tracked. (No PWE here). Our prices reflect actual USPS costs. Shipping 1 card costs the same as shipping 40!

US Shipping at the First-Class level valued between $350 and $2000 will move up to Small Box. This ensures your more expensive cards will be better protected.

$3.65 First Class 1 to 40 cards.
$4.14 First Class 41 – 80 cards.
$7.97 Small Box 81 – 120 cards.
$10.44 Small Box 121 – 300 cards.
$15.60 Medium Box 301 - 999 cards.

For our international customers, we are just as frustrated as you are with international shipping rates! These are the best rates we could find too! All International shipments will be in a cardboard box as well as tracked and insured.

$14.85 First Class International (Canada) 1 to 50 cards.
$16.81 First Class International (rest of world) 1 to 50 cards.
$29.17 Priority International (Canada) 51 – 300 cards.
$37.72 Priority International (rest of world) 51 – 300 cards.

Make sure to give us your email address and phone number in the chat window! Quite a few times they are needed to get your cards thru customs! Understand, if the package we've shipped contains products that qualify for your country's import taxes you will be responsible for paying those to your country's customs or tax department to receive the package.

I will provide specific information on any card or cards you are interested in upon request. As we are working over the internet, I will provide you as much information as you need. Communication is the key!

Cards are sleeved. We also reinforce the cards with toploaders and use team bags for added protection to survive the trip to you. We never use tape on anything plastic! It does cost a little more on our end, but we want to provide you an excellent shopping experience.

Seller profile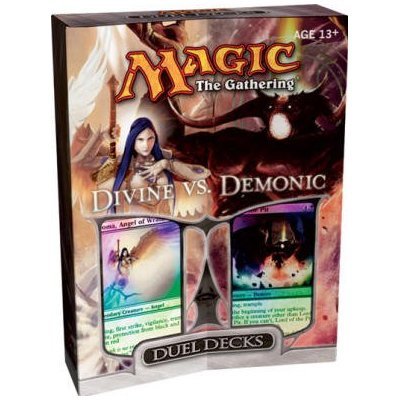 Duel Decks: Divine vs. Demonic - Bundle
1 for sale
@
$229.99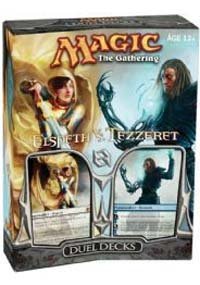 Duel Decks: Elspeth vs. Tezzeret - Bundle
1 for sale
@
$89.99

Top cards available from this seller.
Log in
to see what they have available from your wishlist.
Card name
Details
(each)
Survival of the Fittest
2

$1,610.89

Add to Cart
Moat
1

$1,216.43

Add to Cart
Guardian Beast
1

$1,064.05

Add to Cart
Candelabra of Tawnos
4

$976.38

Add to Cart
Mox Diamond
1

$749.87

Add to Cart
Underground Sea
2

$621.19

Add to Cart
Volcanic Island
3

$559.95

Add to Cart
Underground Sea
2

$542.65

Add to Cart
Lightning Bolt
1

$470.18

Add to Cart
Tropical Island
3

$464.77

Add to Cart
Browse All

Sign up and log in to see what cards in your wishlist this user can trade with you.