Sue Edlin (SueWhoKnits)

Premium User

Location:

United States - Illinois - Chicago

Score:

Last seen online:

15-Nov-2022 20:28

Will trade cards:

My Country

Ships sold cards to:

Member of:

This user has set their status to on vacation. You can not trade or buy cards from him until he comes back. Feel free to check out their bio or send him an email to ask for details.
I started playing MTG in 1993. Collected for a few years during that time, mostly before Chronicles. The cards were acquired and enjoyed but only lightly played. Haven't played since then and I'm finally ready to sell the collection. This is the perfect opportunity to complete your collection with some of the vintage cards. Some prices are negotiable, just ask.

Seller profile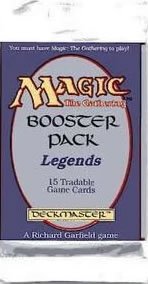 Legends - Booster Pack
2 for sale
@
$925.00

Top cards available from this seller.
Log in
to see what they have available from your wishlist.
Card name
Details
(each)
The Tabernacle at Pendrell Vale
2

$4,000.00

Add to Cart
Bazaar of Baghdad
1

$3,050.00

Add to Cart
Chains of Mephistopheles
2

$1,475.00

Add to Cart
Underground Sea
4

$850.00

Add to Cart
Serendib Efreet
1

$825.00

Add to Cart
Eureka
1

$800.00

Add to Cart
Volcanic Island
3

$700.00

Add to Cart
Tropical Island
7

$695.00

Add to Cart
Shahrazad
1

$650.00

Add to Cart
All Hallow's Eve
2

$600.00

Add to Cart
Browse All

Sign up and log in to see what cards in your wishlist this user can trade with you.