Deckbox Mobile Web Interface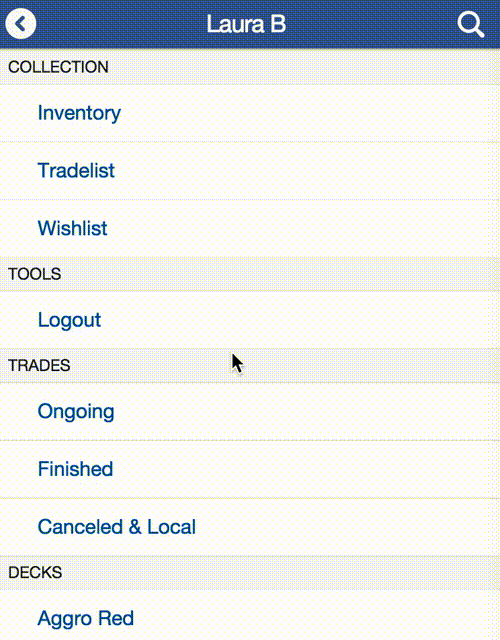 When viewing decks, sets and adding cards to collections, we like to have advanced sorting and filtering and quick information just one mouseover away. But the problem with highly specialized interfaces for desktop use is that they are not at all confortable when viewed on smaller mobile devices.
This is why we have designed a special web interface for mobile devices. Big touch-oriented buttons, fast & concise listings, and quick-loading pages for when you are on the go.
Supported Features
Browsing and filtering your collection
Listing of all decks & folders
Adding and Editing collection & decks
Viewing card information
Viewing information about trades
Coming up in Future Releases
In an upcoming release we will be implementing the possibility to modify trades, write chat messages, and view unread messages and notifications. For any site functionality that is not yet present in the mobile interface, you can quickly switch to the desktop version, and then switch back, with a single click.